November 21, 2008
warsawa!
thanks to marcin, liam and el barto, and all the other lovely people in warsaw, we had a great time!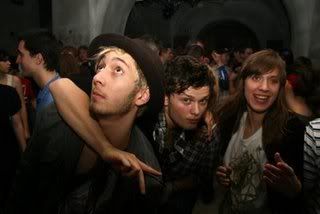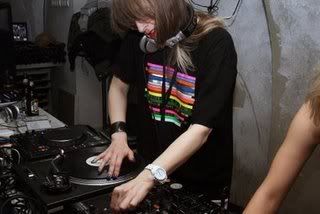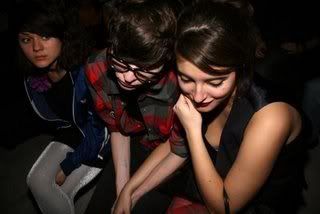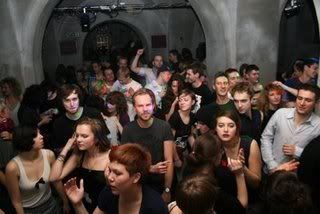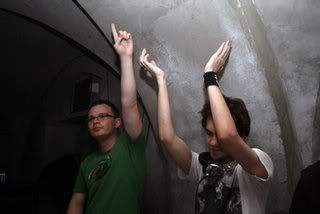 Posted by jay-oh at 05:47 PM | Comments (0)
October 08, 2008
Sick Girls on TV
thanks to connor the sweet irish man behind the camera (next time, front shots please...)
thanks for the fun afternoon! dublin, here we come!
Posted by jay-oh at 09:20 PM | Comments (0)
September 03, 2008
4 Years Sick Fame
we doin it again.
Sick Girls are reunited, after JJs long absence - we will hit Rotterdam on friday and homie Berlin on saturday.
we have quite smth to celebrate, not only that we are back on the block together, and play with our mates from the grand Bugati Force - but we can look back onto 4 years of sickism - so we will anniverserate its a SICK BIRTHDAY ... this saturday at Villa. for the sake of that we are bringing an MC. Lady Shania D from LA is gonna shake you to the bones!
here you go pretty and nicely:
we are thrilled to see you - JJ hasnt been playing for over a month now. music makes me loose control.
BLN show us some love!
Posted by jay-oh at 12:37 PM | Comments (0)
November 20, 2007
BPM magazine
your girls in BPM magazine, the US techno paper has written a story on Berlin, and believe it or not, they made some good musical choices, for example
with the feature on the Berlin Bass Section:
check the online version - go to read for free, register and check pages 66 - 74.
nice one, huh?
Posted by jay-oh at 07:35 PM | Comments (0)
March 08, 2007
BLENTWELL RULES!
sick girls heart mr. blentwell who calls our last mix
a future classic. that goes down like hot butterscotch.
go get the latest blentcast done by your devoted sick girls here.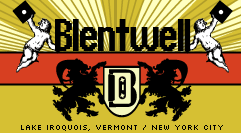 download & dance
Posted by ad at 10:39 PM | Comments (0)
January 07, 2007
DONG! NEXT ROUND'S UP!
welcome everybody to 2007.
we've been rather quiet lately - at least on our blog, so we
hope we can get back some readers this year, trying to be a bit
more talkative again.
it's a grey sunday today - just the right lame time to sit down
at the computer and travel the net-world. i'm looking for a subject that i haven't been engaged in as much as i used to:
what's with grime?
why did i not get any new records lately? why are there no regular
grime parties anymore in berlin (the last good one was the grime step international at 103 club and i did this one myself. and hey, i'm talking grime not dubstep which has a much bigger following right now due to it's increasing acceptance on the tech-head side of things, i even found a mark-1 and skream review in raveline magazine!), is this just my own lack of interest because i'm wound up in a new love for rave classics and guitar mash ups? or does this reflect the 2006 state grime was/is in? i came across this illuminating interview
with kiss fm dj LOGAN SAMA, who could successfully smooth out my growing self-doubt.
from my point of view as a berlin party promoter i have to seriously
disagree with some of logan's points though (especially when it comes to
grime artist management topics), still he gives a good overview on
the UK grime scene as it is now. highly recommended read.
Posted by ad at 12:29 PM | Comments (0)
August 08, 2006
welcome to
the sick girls now have official representation. geez. how does that feel?
juz´ holler at katrin@magnet-booking.de
if you´re in need for a sick fix.
Posted by jay-oh at 09:41 AM | Comments (0)
August 05, 2006
COMMENTS A GO GO
due to public demand we opened the blog to comments once again.
friends, talk to us.
and all you appalling people in the spam industry - go to hell.
Posted by ad at 12:48 AM | Comments (0)
June 03, 2006
PEOPLES REPUBLIC OF CHINA
Posted by ad at 01:24 PM
May 30, 2006
KEEPING IT SICK AT RWD ONLINE
ah - we nearly missed it: check your girls online at RWD MAG
yeah!
Posted by ad at 11:50 PM
May 02, 2006
CHINA GIRLS
your girls will go far far away to china next week.
if anybody happens to have the ultimate insider information
about beijing, pls let us know.
this is the invitation to the little festival and the venue we're playing at.
so please come by in case you're somewhere close...
Posted by ad at 11:27 PM | Comments (2)
March 29, 2006
WORD UP!
grab a mic and let it all out!
shout!
spit!
rap!
brag!
battle!
you heard me? now go and make yourself heard at GRIMETIME's
big MC COMPETITION.
fast and furious that's what you should be.
16 bars. 140bpm. half time. double time. no time to loose!
get your freak on. be the best.
BRAPPLE!
Posted by ad at 10:28 PM | Comments (0)
March 21, 2006
WE ARE BACK!!
YES YES YA! FINALLY!
THANKS TO PAPA J.
HIP HIP HOORAY.
nu content soon.
one love.
xxo
Posted by ad at 06:25 PM | Comments (1)
HELLO...AGAIN...
THIS IS YOUR HOST SPEAKING...WERE BACK ON....THANKS TO ULLI AND FRANK AT FORTRABBIT
Posted by terrible at 02:59 PM | Comments (0)
February 11, 2006
R.I.P. JAY DEE
One of the most influential producers in Hip Hop
passed away yesterday.
Rest in peace J DILLA.
Posted by ad at 01:40 PM | Comments (1)
November 15, 2005
HIP HOP VINYL GOES HHV
check this out:
the best hip hop and much more mailorder/shop relaunched its
website, it's now called HHV
congrats!
Posted by ad at 11:38 AM | Comments (0)
October 08, 2005
50 CENT - TAKE OFF YOUR SHIRT, DAMMIT!
da SICK GALS went gangsta yesterday night at columbia halle.
no picture-taking allowed inside so we have to keep you busy with
this certified be-sweated bandana cloth right from the backstage area
at 50 CENT and G UNITS big doodaa performance. it has been touched by
50 himself or at least LLOYD BANKS and maybe YOUNG BUCK as well.
we got sure friends at the backstages all around the world, feel me?
and the concert? f*** should we know? you could hardly look at the stage. your eyes got smacked by mr. swarovski and lady bling bling every second and even our ol'mates MOBB DEEP were fancy-dressed in strass-embroidered bullet proof vests, saying MOPP DEEP in pink on the front. huge. sparkling. 50 was huge, too. what is this guy doing all day long? not sitting in the studio next to DRE, thats for sure. big piece of meat he is, only muscles, heavy arms and a chest like a opera singer. bet he got his own gym at the crib and all the dancers from the candy shop as his personal trainers. speaking of which: no CANDYSHOP, no JUS'A LIL'BIT. just a handful of hits and then the show was over. had to be finished by ten i guess due to all the little walking basecaps who still smelled of pacifiers & pampers (is this actually what they all want to hide with their baggy trousers?).
good show though, lots of free water all over and the whole G UNIT right in front of you, bigger than tv anyway.
thanks to mister S. for the tix & the date.
thanks to missus S. for da lift.
Posted by ad at 11:39 AM | Comments (0)
September 24, 2005
GOT SPAM'D?
gute nachrichten vom verbraucherschutz:
seit dem 22.09. kann man sich ganz amtlich über die flut
unerwünschten e-mail drecks beschweren.
was aufklärung, verfolgung und ausmerzung zur folge haben soll.
ob's funktioniert?
vielleicht. zumindest temporär, solange bis der bauernschlaue
spammer das nächste loch im system findet.
(hallo online poker! du bist mir doch mein liebster blog-comment-poster. arschloch.)
Posted by ad at 11:46 AM | Comments (0)
September 23, 2005
MOBO AWARDS WINNERS
why is it that the UK music biz is so much cooler than the rest of the world's and this since decades? the 'music of black origin' - mobo awards took place for the 10th time yesterday night and these are the results.
with KANO, LETHAL B and SWAY winning what they have deserved.
congratulations!
sure, you can't stop a rather cheesy act like LEMAR, heroe of one of those popstar soaps - still better than bro'sis though. don't know if DADDY YANKEE is too happy about his price for best world music and africa might have more to offer than YOUSSOU N'DOUR over and over again but still, the mobos are outstanding in their respect for underground artists and newcomers.
but who the f*** is steve sutherland?
Best Album - Lemar - Time To Grow
Best Hip Hop Act - Sway
Best Jazz Act - Rhian Benson
Best R&B Act - John Legend
Best Reggae Act - Damian Marley - Welcome To Jamrock
Best Single - Lethal B - Pow (Forward)
Best UK Club DJ - Steve Sutherland
Best UK Newcomer - Kano
Best UK Radio DJ - Tim Westwood
Best Video - Snoop Dogg ft Pharrell - Drop It Like It's Hot
Best World Music Act - Daddy Yankee
UK Act of the Year - Lemar
Best African Act - Youssou N'Dour
Posthumous Achievement Award - Bob Marley
Outstanding Contribution to Black Music - Public Enemy
Posted by ad at 09:59 AM
August 26, 2005
GET ME!
OH - AH - YES - FOLKS!
IT'S GRIME TIME TONIGHT!
i was under the impression you lot could read
my mind - that's why i forgot to mention!
hey - everybody go!
i'm shakin'my booty home alone already coz i can't wait!
FRONT ROW GROUPIES UNITE!
GRIME TIME WMF SOMMERLAGER 26/08/05
CAMEO BRUZA TRIPLE THREAT MATT SHADETEK
Posted by ad at 05:00 PM | Comments (1)
JUDGEMENT RE-RUB
ok. i had a second listen on a proper soundsystem.
never trust your ibook.
MS DYNAMITE'S new album JUDGEMENT DAY will be out in october.
and you should go an get it.
it is pop. it is r'n'b. and it's seductive.
naomi's voice might sound a bit more mature and tender than it
used to be but it's still beautiful and unique.
the whole album definitely carries a mary j blidge aura all around it
but luckily much more in a neneh cherry kind of sense, than
any us-overload bobby stinky brown way.
for my taste she could have spread less love and more POWer,
but hey - she's a mum and she is just so deep in love,
so what shall you do...
my hope counts on her/the label's skills to get the right producers
for some decent banging dancefloor remixes.
i would highly recommend to get LOW DEEP to start with.
Posted by ad at 12:09 PM | Comments (1)
August 25, 2005
AND THE MOBO GOES TO
you can just as well call this years MOBO awards KANO awards
since our favourite MC top cat is nominated in 4 categories:
BEST ALBUM
BEST HIP HOP ACT
BEST UK NEWCOMER
BEST UK ARTIST OF THE YEAR
we wish you luck on september 22nd, man.
Posted by ad at 06:09 PM | Comments (0)
August 18, 2005
99 PROBLEMS + 1 SOV
9 to 5? not for the s.o.v.! it's 24/7 fame from now on.
big news hit the streets. the jigga went to see our beloved midget
just to find out what we knew already: she's a star.
so watch sovereign grow big in america, with a lil bit of help
from jay z, da neptunes and yo' missy.
well done, gal!
Posted by ad at 11:33 AM | Comments (0)
July 07, 2005
LONDON BLASTS
i've just learned that several explosions took place on the
london underground and on one bus.
many casualties and a yet unconfirmed number of dead people
are to bemoaned.
the entire underground service was brought to a standstill.
nobody knows yet if the explosions had been caused by a power surge,
which seems to be not the main cause according to the bombs on the bus
or if this had been a terrorist attack.
i'm quite shaken by this - the area where the explosions took place
is exactly the area where i stayed at last weekend.
i feel very sad for the londoners.
i hope that nothing more will happen...
update: so its clear now. it had been a terrorist attack.
there is even a first statement claiming responsibility for
the bombings on an al quaida related website, still unproven though.
the number of fatalities has not been released yet.
there is nothing i hate more in this world than fanatism in any way.
wether its the uncontrollable hubris of "god's own country"
the usa or the totally blind and anachronistic dschihad mentality
of islamist hardliners or whoever supresses people with single minded
totalitarianism: not good.go away.

Posted by ad at 11:31 AM | Comments (5)
June 23, 2005
mdslktr
listening to the new soon tb released modeselektor album.
love the ttc vs modeselektor track. its gonna make y áll bounce.
watch out.
techno meets hiphop meets frickel meets bass.
big ups.
Posted by jay-oh at 09:07 PM | Comments (2)
June 06, 2005
ELVIS HAS JUST LEFT THE BUILDING
and will never come back!
deutschland, du machst mir angst.
während wir dazu beitragen die marode wirtschaft am leben zu erhalten, flüge und hotelzimmer buchen, aufträge an druckereien vergeben, allen möglichen menschen arbeit verschaffen, nebenbei noch content für die medien liefern und eine erfolgreiche veranstaltung produzieren, die publikum und künstlern gleichermassen beste stimmung und respekt füreinander beschert, ruinieren übereifrige, dumme und offensichtlich rassistische deutsche polizisten die arbeit vieler monate und untermauern wie so oft den ruf von "nazi-germany" in der welt.
als kool keith, marc life und derek natürlich ohne schlaf und dementsprechend fertig, samstag früh um 9h in schönefeld ihren flug zum nächsten gig nach stockholm antreten möchten, werden keith und marc bei der passkontrolle gestoppt und von der polizei in einen verhörraum geführt.
der vorwurf: ihre pässe seien gefälscht, sie seien keine amerikaner sondern vielmehr illegal rübergemacht aus afrika. afrika?
die polizei will derek, den (weissen) manager, der natürlich protestiert und via kool keith cds, den wmf veranstaltungs-flyern, anrufen bei der us embassy usw. versucht die ordnunghüter von der identität seiner schützlinge zu überzeugen, loswerden und weisen ihn mehrmals an seinen flug nach stockholm wahrzunehmen bzw. endlich zu gehen...
nach einem dreistündigen verhör und der schlussendlich erfolgreichen bestätigung der personalien, werden keith und marc (und derek) wieder sich selbst überlassen und müssen sich eigenständig darum kümmern, wie sie von berlin nach stockholm kommen.
das kostet sie eine taxifahrt von schönefeld nach tegel und drei businessclassflüge auf der letzten fast ausgebuchten maschine nach schweden, alles in allem lockere 2300 euro.
wir warten noch auf das genaue protokoll von derek und werden versuchen, damit zumindest presse-aufmerksamkeit zu bekommen.
ob und wie wir uns beim zoll/flughafen/polizei beschweren und regress anmelden können wissen wir noch nicht, falls sich jemand mit solchen fällen auskennt, bitte melden.
das war der letzte auftritt von kool keith in deutschland.
wir kotzen.
Posted by ad at 10:47 PM | Comments (3)
May 22, 2005
STARS IN OUR EYES
okay. so ist das also wenn man beim liveDemo 2nd b-day spielt:
voll.
so über gebühr voll, dass ich es noch nicht einmal
nach unten geschafft hab.
keine estelle, bahamadia, rahzel oder sonstwen
vom exorbitanten line-up gesehen.
aber:
die sick girls sind gerührt.
prinzessin amidala hat für uns getanzt.
nächster halt naboo.
Posted by ad at 12:45 AM | Comments (4)
May 13, 2005
WHEN THE GOING GETS SICK
Posted by ad at 09:03 PM | Comments (0)
May 09, 2005
DMYOUNGSTERS GO BERSERK

keine atempause geschichte wird gemacht es geht voran
und der logistik-oscar goes to: uns.
aufbau, abbau, leiter hoch, treppe runter, 1000 fragen stellen,
alle anderen beantworten, pläne, schichten, diskussionen.
die ersten vier tage und nächte bei dmy 05 in der kufa liegen
erfolgreich hinter uns.
der zauberhafte sonntag mit dem leisesten club der welt hat uns für alle blauen flecken, zerschundenen hände und viel zu wenig schlaf entschädigt.
lupo, frankie, friederike & die crew: headbangen rules, ihr wisst wo der hammer hängt und der kuchen backt. thanx!
big up auch an den tresor: saturday night back in the globus...
wunderschöne tresor-revisited installation & erstklassige sets
von ark, todd bodine + dave dk.
die grosse kotai-show am elektro freitag war reif für 100 jahre betty ford klinik. meine herren - soweit muss man es erst mal bringen, wow.
und natürlich das opening mit einem gefühlten besucherstrom von mindestens 10.000 menschen. run run run.
die ersten bilder stehn im netz, so und immer wieder anders siehts bei uns aus.
stellt euch dazu.
heute, montag 09.05.:
couch dj set ab 16.00h
mit den sick girls & ms elbe.
leise bouncen at
dmy 05 - kunstfabrik
am flutgraben 3
x-berg/treptow
alle andern parties + goodies auf der dmy05 seite und immer mal wieder hier (falls ich dazu komme)
Posted by ad at 09:34 AM | Comments (0)
May 04, 2005
DESIGNMAI OPENING
throw your hand up
designmai opening night
mittwoch / 04.05.05
kunstfabrik / 23.00h
KHAN + WUENSCHE (captain comatose/magnet, berlin)
FEMALE MACHO (opp14, berlin)
EGOSHOOTER (g23, berlin)
designmai youngsters opening
donnerstag / 05.05.05
12.00 Uhr - 18.00 Uhr
Ausstellungseröffnung/Lounge/Cafe/Bar
Couch-DJs:
CAT GEISHEIM + ATZE BRAUNER (dee bee phunky, berlin)
Posted by ad at 08:36 AM | Comments (0)
May 01, 2005
FAN-TASTIC
kurze nachlese zur support your local ghetto nacht, gestern im neuen nbi:
beloved fans, ihr seid (noch) nicht viele -
aber ganz klar die tollsten, die wir uns wuenschen koennen...big up!
und:
thx sheen&matt for da deep shit.
dj/rupture - respect! the most friendly, polite and talented artist in da biz.
high five, madame hallama - best music in town the whole nite long, fo'shizzle!
& love love love to my sickest gal jay oh...

hey und shouts an die ausland crew - schoen, dass ihr da wart und euch fuer uns gedreht habt. see you soon

Posted by ad at 04:54 PM | Comments (0)
ROLL DEEP IS 'ERE

wiley rollin' too deep (for his size...)

busy busy roll deep crew.
in 2 wochen ist das album raus. zumindest in UK.
natuerlich auf relentless via virgin.
"in at the deep end" soll nach der expertenmeinung der etwas ueberambitionierten
rwd-redaktion so allumfassend gut sein, dass der rest deiner cd-sammlung, obsolet geworden, gleich in die tonne wandert.
me pretty much doubt dis!
sollte die neue single "when I'm 'ere" tatsaechlich aussagekraeftig für den longplayer sein, werde ich spaetestens nach dem dritten track dem naechstbesten eastlondonboy jede menge alberne analoge instrumente ins maul stopfen, allen voran das nervige akkordeon aus "when I'm 'ere".
die roll deep ep/relentless 016 gibts in berlin bei tricky tunes und ist insgesamt
interessant aber slightly seltsam: irgendwie grime minus edge, oder besser grime goes big money - am besten selber anhoeren gehn, los los...
dazu passt das titelbild des neuen touch magazines: 'roll deep - proving that grime pays' oder der diskurs über rhythm&grime auf dem blog des hochgeschaetzen "run the road" compilers martin clark.
der berfasst sich im weitesten sinne mit dem momentanen status von grime, den verschiedenen stroemungen und gegenbewegungen und dem obligatorischen einfluss der black-music supermacht amiland.
make up your own mind.
wer uebrigens jetzt gerade in london weilt und sich ein bisschen sputet,
hat chancen die roll deep crew noch auf dem trafalgar square zum may day ralley shouting zu erwischen, wenn nicht hoffentlich bald in berlin, wir sind dran...
Posted by ad at 03:38 PM | Comments (3)
April 28, 2005
COMM.KOMM
hab da eine gute empfehlung für unsere anonymen kommentatoren
mit der hübschen prollpubertären pimmelbitchblabla-affinität:
alle anderen: yeah, welcome to comment-land!
Posted by ad at 11:59 PM | Comments (0)
April 26, 2005
ITS NOT EASY 2 BE M.I.A.
okay - the race is over.
nachdem wir und wahrscheinlich 10 andere veranstalter in berlin seit monaten vergeblich versuchen m.i.a. uk zu buchen, hat eine der etwas ekligeren locations der stadt den zuschlag bekommen:
2 be club
sa. 09.07.05
m.i.a. + diplo live
support: spex djteam
+ jan delay
oh je.
viel spaß mit den 18jährigen liebe m.i.a.
und den bestimmt tollen begleitjungs.
räusper...
p.s.: nix gegen 18jährige natürlich, ihr wisst schon was ich meine...
Posted by ad at 10:47 AM | Comments (5)
ILLBORN AUDIO
wer sich übrigens so wie ich schon seit wochen auf den angekündigten auftritt von
airborn audio im sternradio bei radiosoul gefreut hat:
sorry - die jungs haben ihre gesamte tour aus krankheitsgründen abgesagt.
schnell gesund werden und nachholen,bitte...
gruss an san gabriel und viel spass trotzdem heute abend.
Posted by ad at 10:11 AM | Comments (0)
April 17, 2005
AND THE DAY AFTER
bin gerade zurück aus dem tresor: was für ein grossartiger abschied.
eine sonnenverwöhnte mischung aus loveparade feeling, melancholie and party like its 1991.
ganz alte und ganz neue raver. 1000 bekannte gesichter, millionen erinnerungen.
aufgeschnappter o-ton von saba komossa: "hier haben wir viele verpeilte nächte verbracht"
ja, wir auch.
salut!
Posted by ad at 06:28 PM
April 16, 2005
THE LAST NIGHT ON EARTH

in der ruhe liegt die kraft
lieber tresor.
es war schön mit dir.
bald kannst du mit dem omen und der paradise garage
im clubhimmel sitzen und karten spielen.
der pabst unter den clubs schliesst heute.
hingehen und verabschieden, ihr gläubigen.
alle residents und der gute hell (3-5h),
der richie + der ricardo (ab 12h mittags)
und viele andere überraschungen in der leipziger 126.
save the last dance for me...
der junge mann auf dem bild ist übrigens sascha.
der macht den ton im tresor.
herzlichen dank.
Posted by ad at 08:18 PM
April 12, 2005
BLUMEN HÄTTEN'S AUCH GETAN
679s plan b haben einen song für uns geschrieben.
hätte ja etwas freundlicher ausfallen können, jungs.
aber hey - nett gemeint ist auch okay.
danke einmal mehr an unsere grime live bloggistin chantelle fiddy.
Posted by ad at 01:41 PM
April 11, 2005
JAY-OH GETS ANOTHER YEAR

MUCH LOVE DEAR SICK GIRL
Posted by ad at 09:39 PM
April 07, 2005
MAXXIMUM MAXXIMUS
grime right at your doorstep.
dj maxximus gibt eine runde mp3s aus.
my favourite: der trust me! riddim feat. d double e & monkstar:
its dj maxximus
playin' the bass for us
its bassline murder
selecta
its dirty
who's ready for the different flavour?
its dirty
who's ready to roll?
its dj maxximus
selecta
its time to bass the world!
mehr über dj maxximus mitte des monats - passend zur mg77 nacht in der maria am 29.04.05
singalong peepz.
Posted by ad at 12:52 PM
April 03, 2005
JONES BEACH.

dis is da sound of da police.
sonntag heute. lesen ist zu anstrengend.
besser bilder gucken.
die sick girls sind wieder zu laut.
call 911.
pic: a.c.hercher
Posted by ad at 10:46 AM | Comments (0)
April 01, 2005
DONT .COM HERE NO MORE
oh la la. wer ist schon allein im netz?
die sick girls zumindest nicht und so schicken wir ein paar entfesselte grüße an unsere namensvetterinnen auf der kommerziellen seite des lebens.
heavy bondage und dicke frauen versus smart brain speed reggae.
sickgirls.com versus sickgirls.de - u decide...
Posted by ad at 10:13 AM
March 27, 2005
SEI UMARMT WAHNSINN ODER DOCH NICHT?
wie kalkuliert und wohlerzogen sich der selbstgewählte wahnsinn verdeutschter hip-amerikaner in club und ohr niederschlägt, konnte ich gestern abend halb begeistert/viertel verständnislos /viertel indifferent bei jake's record release im kinzo erleben. nuttin' to say against the hip hop part, gut geklaute dicke beats, der rap irgendwie radikal in a adam greenish way. entertainment props big time auf jeden fall, lieber jake.
der elektronische zweite teil ging mir allerdings mächtig auf die möhren. me dislike dis. macht nix, anderen gefällts und wenn jake erst mal nach berlin gezogen ist, klappts vielleicht auch besser mit dem irre werden.
wieso aber der sicherlich persönlich hochbrillante doch leider komplett flow+bewegungslose friedrich das intro-set zu jakes happy-baby-bounce performance geben musste, blieb mir ebenso verborgen wie die bedeutung von julianes martyrium im heavy lambswool rollkragenpullover.
gewöhnt euch daran, jungs: wenn ihr digiragga/dancehall/hiphop/zeug/wildstyle-sets hören wollt, fragt besser uns.
girls have more fun und ihr dann auch.
und für elbe: auf jakes bauch steht übrigens entropy, was ich live hätte lesen können, da jake nur zu gerne sein hemd über dem fleischig-haarigen leib öffnet. besagter bauch wallte und waberte aber way too unstet vor mir herum und so hab ichs abgeguckt aus der spex...
Posted by ad at 03:51 PM
March 22, 2005
ITS 2 GIRLS. AND ANOTHER ONE.
herzlichen glückwunsch zur virtuellen defloration.
der blog der kranken mädels says WELCOME.
sick of it all - dang! we make our own thang.
we play what we like.
we play as we like.
we play it!
die sick girls sind jay-oh + ad biz =decks und kay hall=efx.
ad.vice = wann wohin woher womit wieso was in berlin & beyond. + charts.
jay-oh gets low = its a tough life. erklärungen. + charts.
hall's corner = do the math. rechenaufgaben. + charts.
revolution n°5 = sick girls event präsent. start april 05
news + dates = news + dates.
read.react.
viel spass.
Posted by ad at 05:00 PM
March 21, 2005
YESSA!
la terrible hat gezaubert und wir sind mit kleiner interims startseite online for everybody to see!
me so proud of my friends...
na los dann:
go tell it to the mountains!
the revolution will not be televised,
the revolution will be live.
on the blog.
cheers.
Posted by ad at 09:16 PM
March 20, 2005
CRAZY KINZO
kollektiv6 für unsere gästelistenaspiranten.
1/3 waren da, 2/3 sonstwo. freitags zu hause bleiben aber sonntag nachmittags
aus der pannebar taumeln? oi.
ihr harten.
wir loben sehr die elbe. wir freuen uns über torsten &co - auch wenn die jungs
heimlich kotzen mussten über unsere absurden antimixe.
aber gute miene gemacht und mit den köpfen gewackelt. nett. schatzzz.
wir sind. halt sick.
kinzo top3:
- rote pumps
- esther & ralf
- la terrible
hush hush baby.
Posted by ad at 06:50 PM