« October 2008 | Main | December 2008 »
November 29, 2008
just as the AD said , Badiou had said.
word(s)!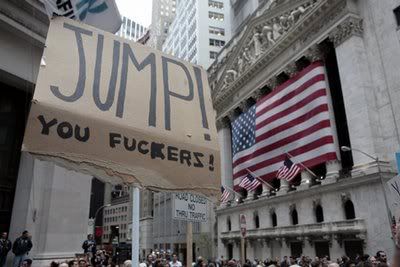 (click the pic) and check your attitude
Posted by jay-oh at 01:43 AM | Comments (0)
November 21, 2008
TAG THAT
WE LIKE! hamburg is getting ready for our second show in february.
this time at HAFENKLANG for one of the great MALARIA nights.
more soon...
Posted by ad at 11:25 PM | Comments (0)
last nite
we played on a line up with
Santogold
Hercules and Love affair
Peaches
Late of the Pier
Munk
Missill

a huge overbranded corporate event.
but it was great to get to see and talk with these acts.
the surpise or the evening was Peaches. we had already seen her a couple of times so we were much more curious for the other bands. but she brought along such a variety of featured acts on stage that the show was nearly unbearably entertaining.
amongst them Screamclub (great speech !) Snax (lovely outfit) and motherfucking SHUNDA K of Yo Majesty! who probably had the tightest flow we´ve heard in ages (might even kill Dizzee). shit that lady spits SICK!
Posted by jay-oh at 06:10 PM | Comments (0)
warsawa!
thanks to marcin, liam and el barto, and all the other lovely people in warsaw, we had a great time!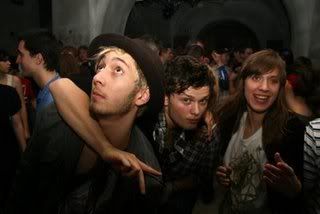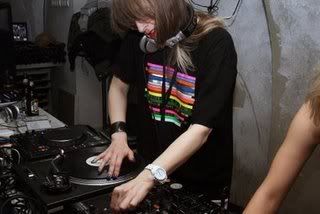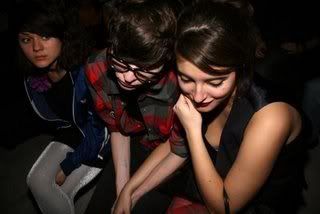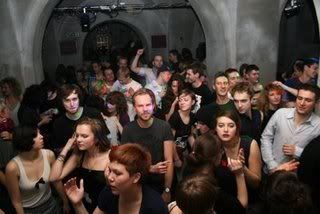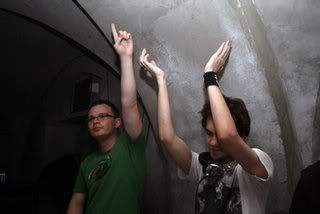 Posted by jay-oh at 05:47 PM | Comments (0)
November 14, 2008
let your x´s be y´s
i came across another very interesting peculiarity when reading friday´s newspaper.
someone(s) has had the nerve to make a website which analyses blogs and other webpages for their gender(ed) content.
the empirical results where stunning: "man" tend to write more about technical stuff, whilst "female" writers blog diary style.
typical words for "male" authors where : beer and programming, whilst typical ladies´content was : wine, scissors and shopping.
so in case you don´t know which of the many options you feel inclined towards today, blog a little and check:

http://www.genderanalyzer.com
might also help you with clothing option insecurities and other mirror crisises. (or your sommelier)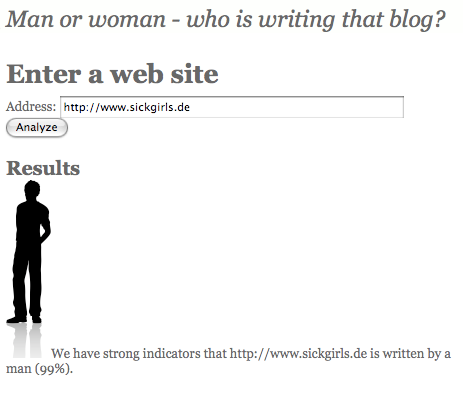 Posted by jay-oh at 12:36 PM | Comments (0)
late as always

our tour dates from now till december -
15th. november : warsaw, poland : object club
20th. november : berlin, germany : maria
05th. december : dublin, ireland : bodytonic
13th. december : halfgirl halfsick at picknick berlin
17th. december : berlin, germany : berlin hilton
27th. december : laax, switzerland : riders palace
31st. december : the big opening surprise special event
catch up, show some love, and enjoy the sickness
Posted by jay-oh at 12:18 AM | Comments (0)
ass you like it
a few shows ago, at scala, berlin, we had to sign three guy´s asses.
next time, one of you wants your butt decorated, we ´re going to encrypt a little more text.
like a recipe or our current charts:
Posted by jay-oh at 12:13 AM | Comments (0)