« August 2008 | Main | October 2008 »
September 26, 2008
good old times
i just came across this:
sick girls ca 2005 , playing at palast der republik (which is now torn down) to save the space from being torn down. another measure to take away socialist history. we still cannot believe it, its such a shame!
also note: jj is still darkhaired, ad´s still blonde and we do play a lot of GRIME. where´s them banger tunes of 2008 , UK people? we wanna play them! git them ova to us!
Posted by jay-oh at 05:33 PM | Comments (0)
September 23, 2008
sick dates in october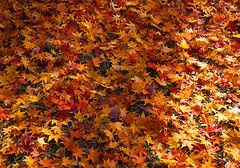 somehow we always forget to post our own dates here.
well here they are for the coming month of october
hope to catch you on the road
3rd october: augsburg : linked 4 music festival - DE
10th october : leipzig : villa goes sweat club - DE
11th october : ulm: unter ulmmern @ su casa - DE
17th october: sheffield : the harley - 4 years of the harley - UK
18th october: berlin : picknick - revolution no 5 - DE
24th october: amsterdam : ADE @ studio 80 - NL
31st october : rotterdam - meet the streets festival - NL
soon
there´ll be more exciting gigs to come. we´ll be off to ireland and poland. news here.
Posted by jay-oh at 10:23 PM | Comments (0)
September 19, 2008
Die Akkumulation des Kapitals
my new favourite track is not only a fucking banger, but shit,
mr mumdance

dun it again
the way he deconstructs the original (evil nine) is just plain genius and the Jammer added lyric - cuts really call out today. now go back to your toys
Posted by jay-oh at 07:20 PM | Comments (0)
September 11, 2008
time for CHANGE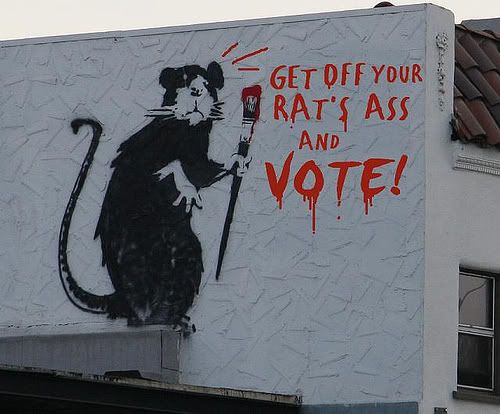 and show your sick girls some love
and should you wonder about our terminology
for the term "rat" - refer to alain badiou´s wonderful essay on sarkozy .
finally someone who dares to draw new ideas on politics.
Posted by jay-oh at 04:02 PM | Comments (0)
BOOHOO, SCARED SHITLESS
JUDGEMENT DAY is nigh!
THE THUNDERCLAPS FT. ORIFICE VULGATRON, GHETTO & SHAMELESS
are getting ready for halloween.
watch it til it lasts - the evil movie thiefs will be banned soon they say...

Posted by ad at 09:23 AM | Comments (0)
September 09, 2008
BOUNCE EMYND BOUNCE
our man EMYND from philly hasnt only just released a couple of dope tracks and EP´s on labels like UNRULY (fi real) and MAD DECENT, he also just digs out some of the coolest shit from the streets of new orleans. its called bounce baby and its gonna make you JUMP
check out the mix: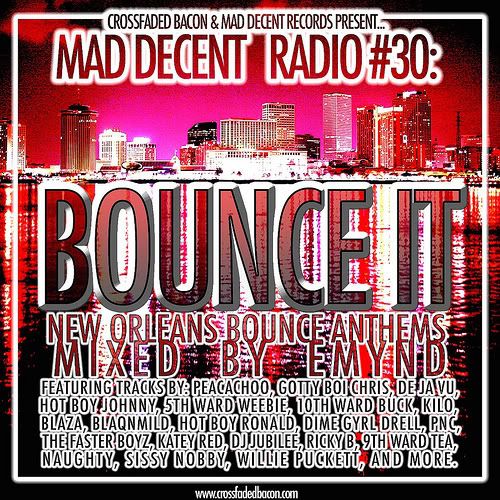 Posted by jay-oh at 03:34 PM | Comments (0)
September 03, 2008
4 Years Sick Fame
we doin it again.
Sick Girls are reunited, after JJs long absence - we will hit Rotterdam on friday and homie Berlin on saturday.
we have quite smth to celebrate, not only that we are back on the block together, and play with our mates from the grand Bugati Force - but we can look back onto 4 years of sickism - so we will anniverserate its a SICK BIRTHDAY ... this saturday at Villa. for the sake of that we are bringing an MC. Lady Shania D from LA is gonna shake you to the bones!
here you go pretty and nicely:
we are thrilled to see you - JJ hasnt been playing for over a month now. music makes me loose control.
BLN show us some love!
Posted by jay-oh at 12:37 PM | Comments (0)